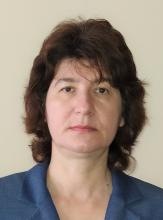 Petya Stankova
Head of department "Statistical Surveys - Yambol"
Born on February 2nd, 1973 in Yambol, Bulgaria.
Received her Master's degree in Mathematics and Informatics from Paisii Hilendarski University, Plovdiv. Continued her education with specialization in Marketing and Management from the same University.
Works in the Department "Statistical Surveys - Yambol", Regional Statistical Office - Yugoiztok since 2016, initially as a Chief Expert, and since 2020 she has been holding the position of Head of the Department.
In the period from 1998 until 2016 she held various positions – as a Math and IT teacher in several schools and as Chief Expert AIS in the Directorate "Labor Office" – Elhovo to the Employment Agency.
 
Contact Information:
Telephone: +359 46 686314