Update date: 23.09.2020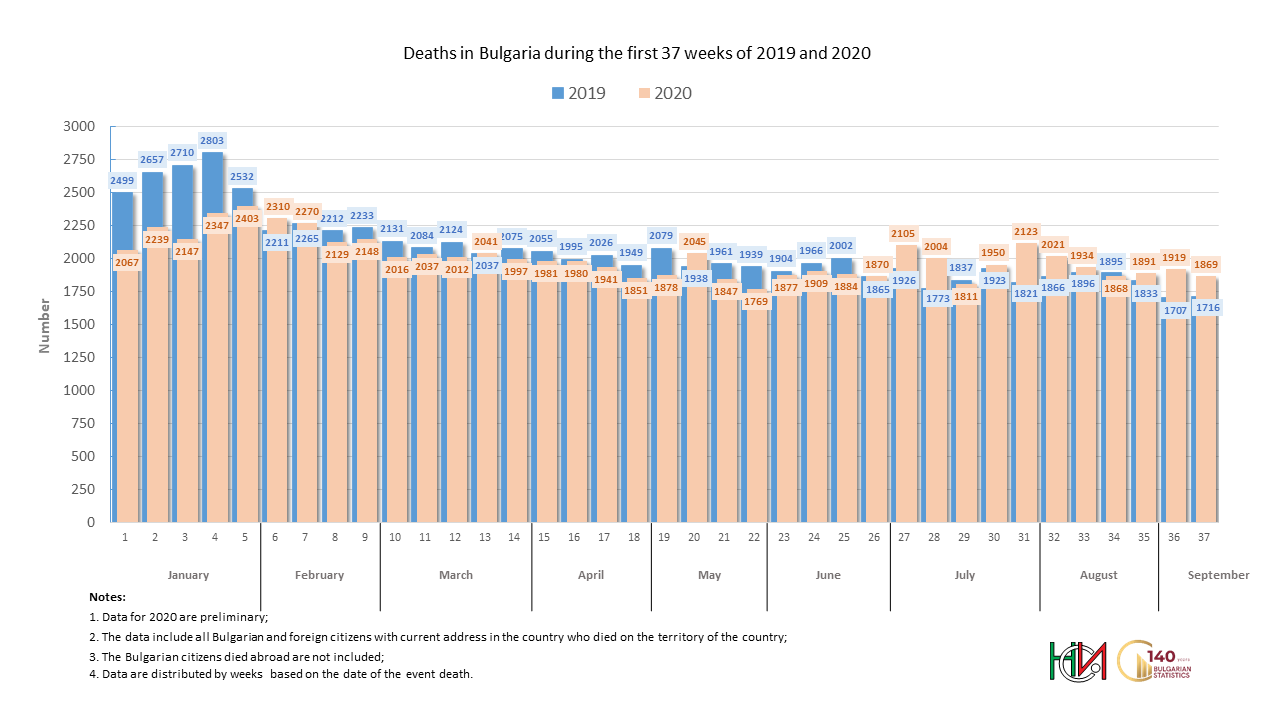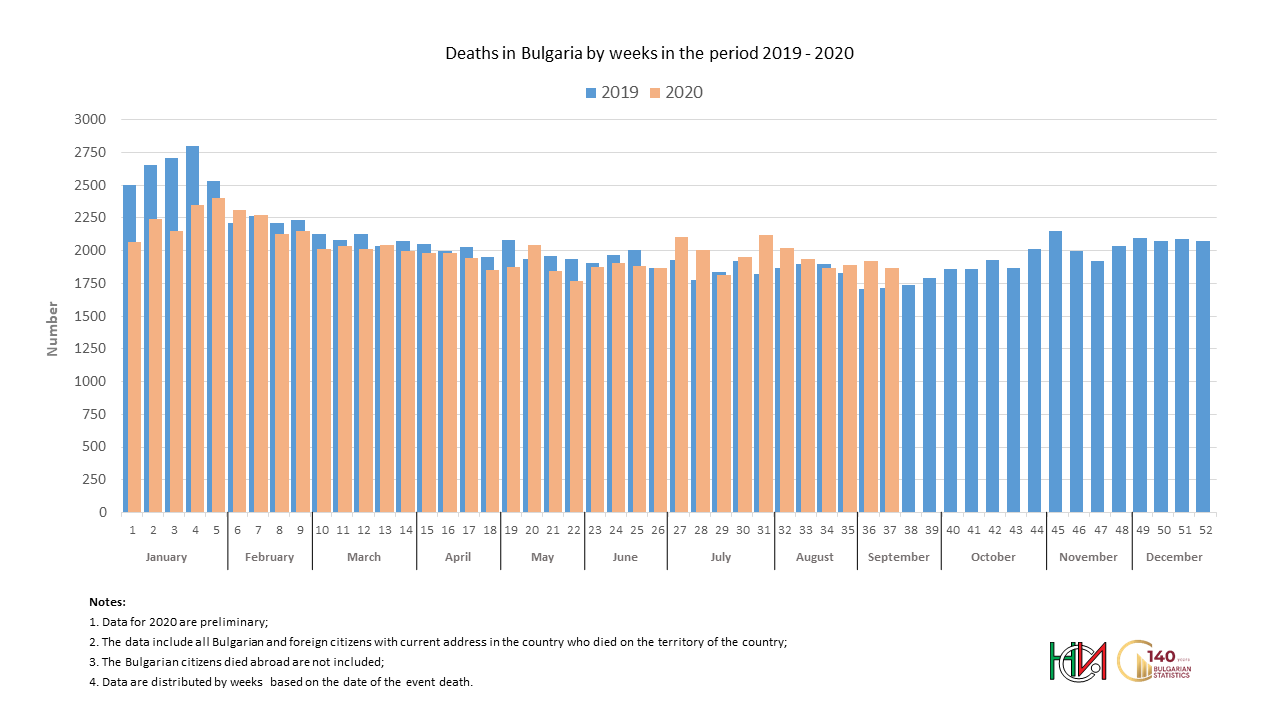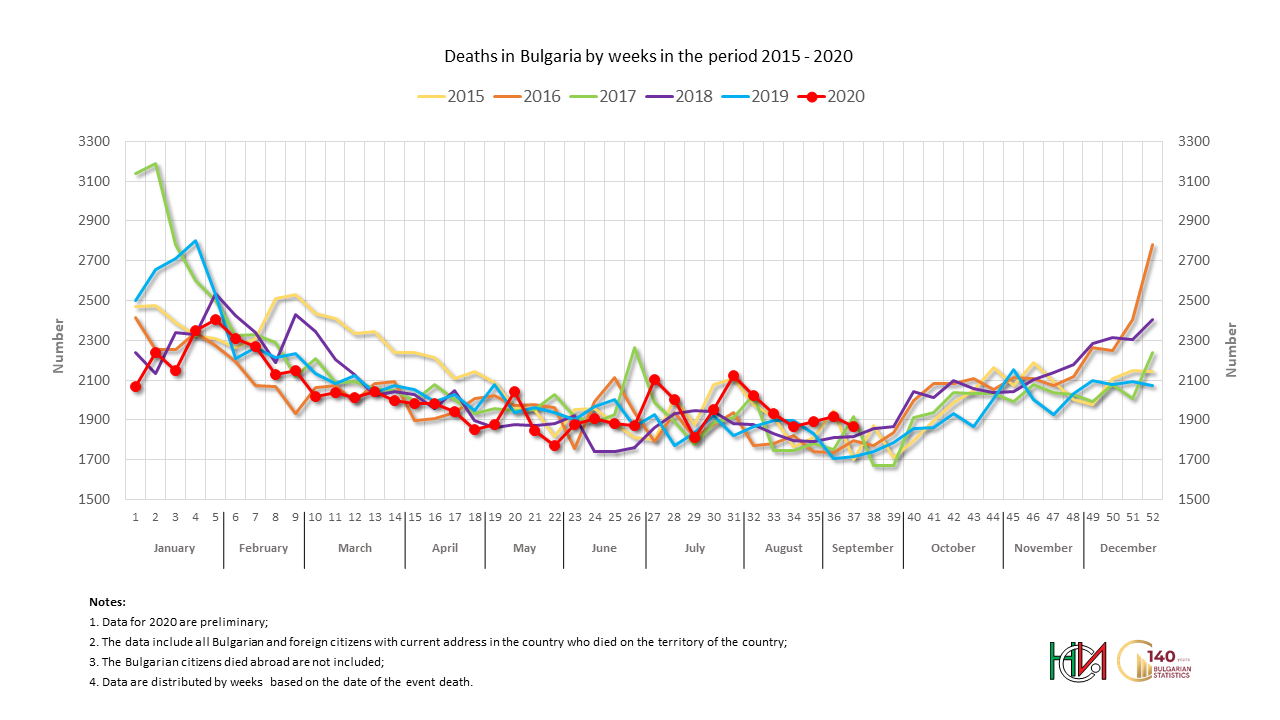 Remarks:
Data for 2020 are preliminary. Please note that there will be variance in data by weeks, due to delays in registering / processing of the death certificates.
The data include all Bulgarian and foreign citizens with current address in the country who died on the territory of the country.
The Bulgarian citizens died abroad are not included.
Data are distributed by weeks based on the date of the event death.

 Deaths in Bulgaria by weeks in the period 2015 - 2020 (data table)

 Deaths by districts and weeks (2019 - 2020) (data table)