Dear data suppliers and data users,
European Commission (Eurostat) launched a public consultation on the impact assessment, which will have the  implementation of the new framework regulation integrating  business statistics (FRIBS) on the production and the usage of statistical data. Eurostat is interested in the views of all interested parties - data providers, the institutions responsible for data collection and data processing and data users. As data providers and data users you are invited to participate in the survey and to give your opinion by filling out the appropriate questionnaire - for data providers or for data users. The questionnaires and additional information for the purposes of the public consultation and the ways for the completion and for the submission of the questionnaires could be found at: http://epp.eurostat.ec.europa.eu/portal/page/portal/public_consultations/consultations/fribs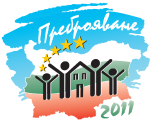 The National Statistical Institute published a report on the quality and methods of the Population and Housing Census in 2011. The document was prepared according to the specifications of Regulation 1151/2010 of the Commission.