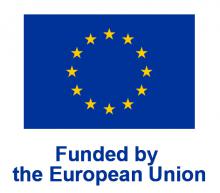 The National Statistical Institute has successfully finished the work on a project entitled Adult Education Survey (AES) 2022 - Statistical infrastructure under IESS in accordance with a Grant Agreement with the European Commission № 101051892-2021-BG-AES. Within the project, a statistical capacity was built to achieve compliance with the provisions of the regulations related to the current and next waves of the survey on adult education and training, in accordance with the Regulation (EU) 2019/1700 of the European Parliament and of the Council of 10 October 2019:
An application for data collection through electronic devices was developed thus the survey method was changed (from PAPI to CAPI);
A new concept for the selection of respondents was prepared, related to the new legal basis;
A statistical toolkit (inquiry card and instructions for interviewers) was developed in accordance with the new requirements;
Complete pilot testing of the new toolkit was carried out.
The project duration was 20 months.