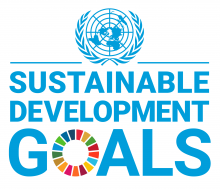 NSI's President Assoc. Prof. Atanas Atanasov, PhD, participated in the 31-st session of the High-Level Group for Partnership, Coordination and Capacity-building for Statistics for the 2030 Agenda for Sustainable Development. The forum was held in virtual format.
During the meeting, topics related to the main mandate of the Group were discussed, including the preparation of the next UN World Data Forum, global initiatives related to financing of data and statistics, the need for a revised Cape Town Global Action Plan, to address key data and statistical capacity needs of National Statistical Systems and etc.
The United Nations Statistics Division High-Level Group was established in 2015 with the purpose of creating a global data partnership for the Sustainable Development Goals. Its main goal is to provide strategic guidance regarding the process of statistical monitoring and reporting on the implementation of the Sustainable Development Goals. It consists of the Presidents of 22 National Statistical Institutes of UN member states, aiming for equal representation of all continents and regions. In the beginning of July this year, NSI's President was accepted as a member of the Group as one of the five representatives for the region of North America and Europe.
The meetings of the Group are also attended by representatives of various International Organizations, such as the Partnership in Statistics for Development in the 21st century (PARIS21), the World Bank, the United Nations Economic Commission for Europe, the Global Partnership for Sustainable Development Data and etc.