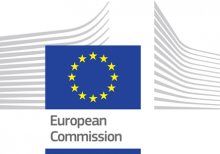 The National Statistical Institute has started work on the 'Labour Force Survey 2022 ad hoc module on job skills' project. The implementation of the project is according to the Grant Agreement with the European Commission No. 101052204-2021-BG-LFS SURVEY.
The ad hoc module on 'Job skills' is included in the regular 2022 Labour Force Survey following the requirements of Commission Delegated Regulation (EU) 2020/256 of 16 December 2019 and Commission Implementing Regulation (EU) 2020/1642 of 5 November 2020.
The aim of the 2022 LFS AHM is to provide in depth and comparable information and to outline jobs that are at risk of automation, as well as of the job tasks of all persons in employment.
The results obtained will provide important information for development of appropriate policies to respond to technical unemployment.
The project duration is 20 months, ending in May 2023.